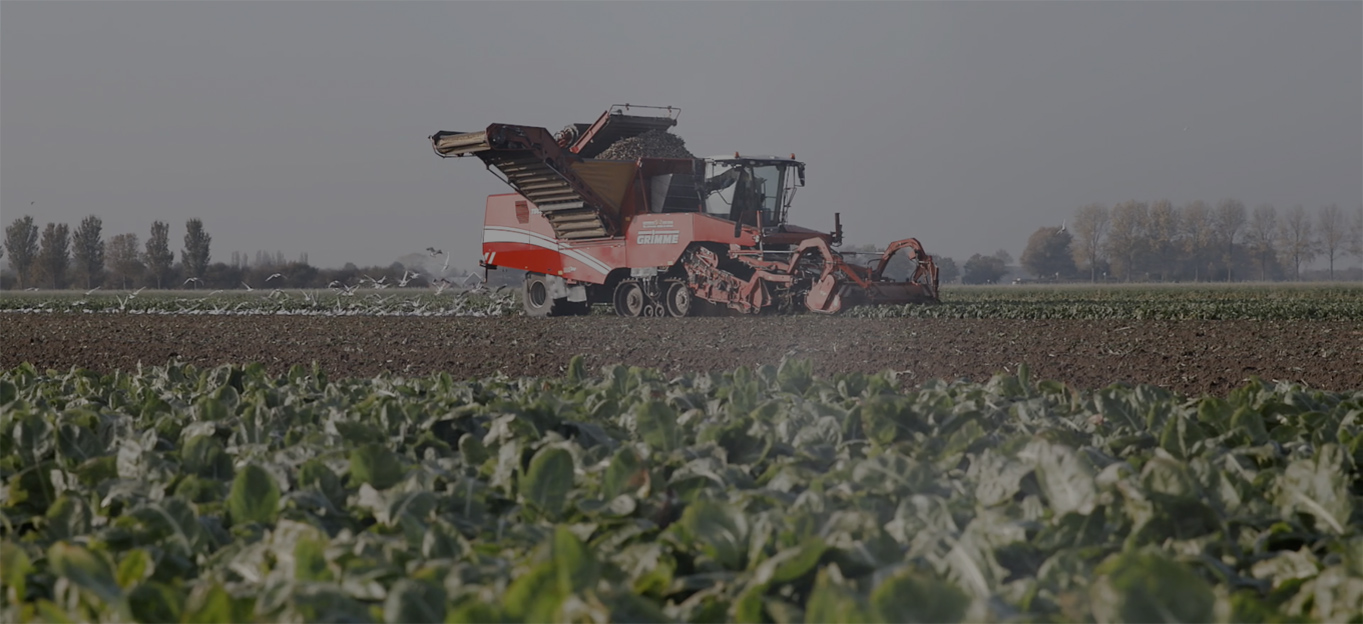 Growing manually
The cultivation of red and white chicory starts with the root. Every year, arable farmers on the island of Goeree-Overflakkee grow about 160 hectares of tap roots for us. The seeds go into the ground in May, and we harvest in the autumn. We then store the harvest in a cool place at our company in Sint-Philipsland; it can be stored for up to a year in the refrigerator.
To grow the chicory, we put 470 to 550 roots in a growing tray by hand. After automatic stacking, a forklift truck transports the trays to the cultivation cell. In this dark room, the root produces root hairs that absorb the water and fertilisers. The red or white chicory is fully grown in 21 days. Then the cutting and packaging can begin.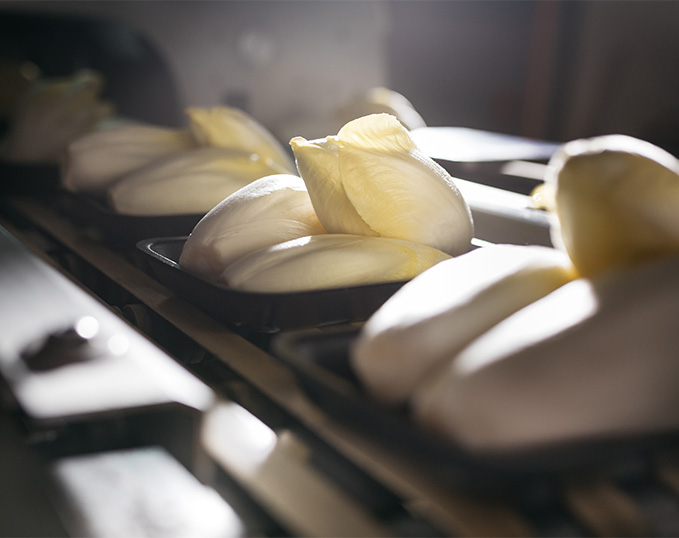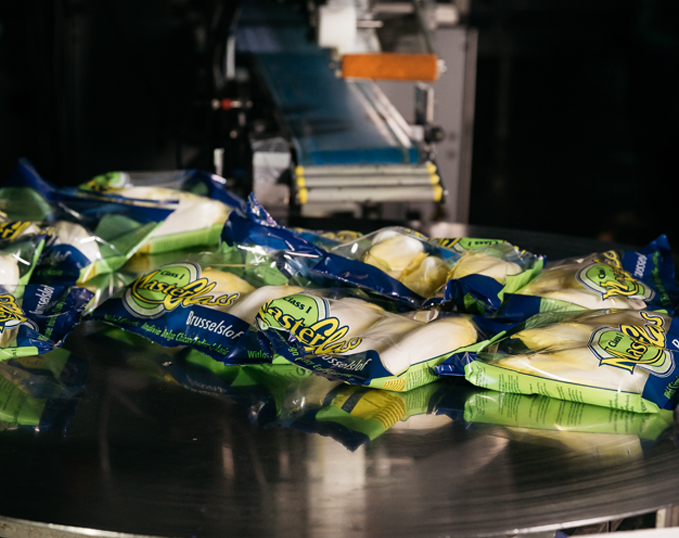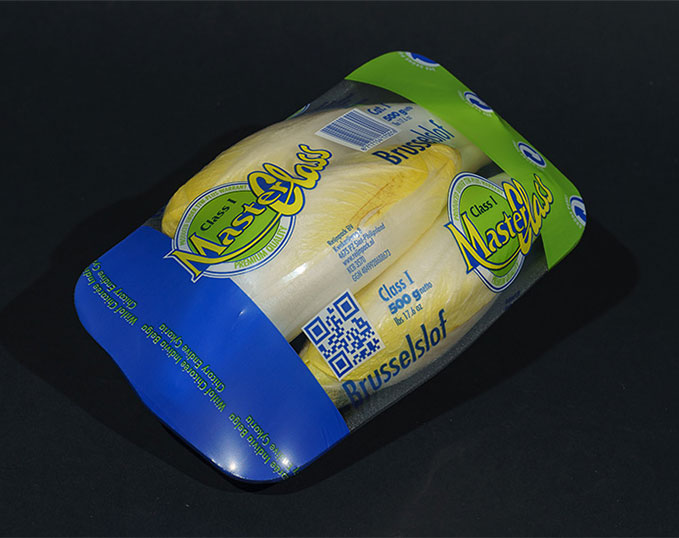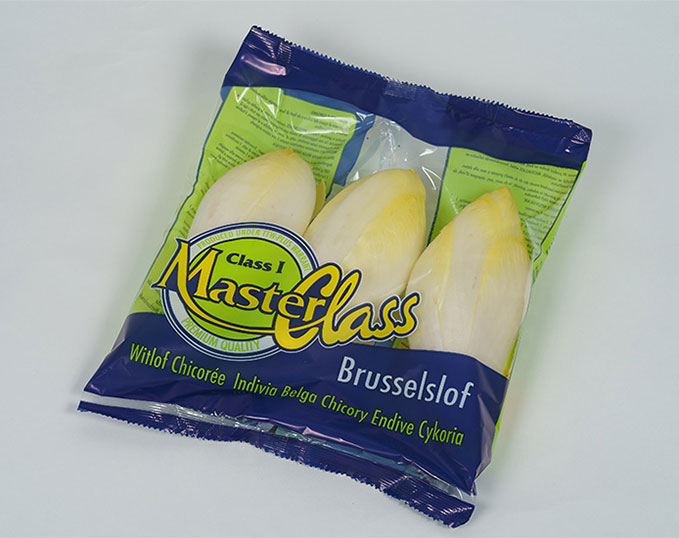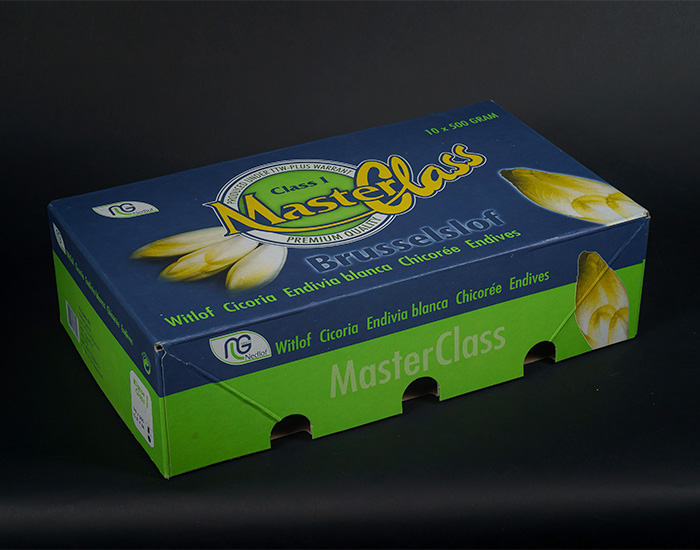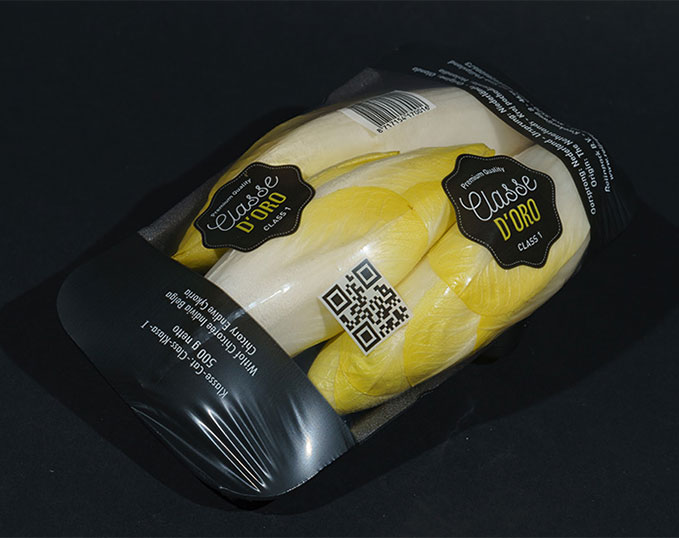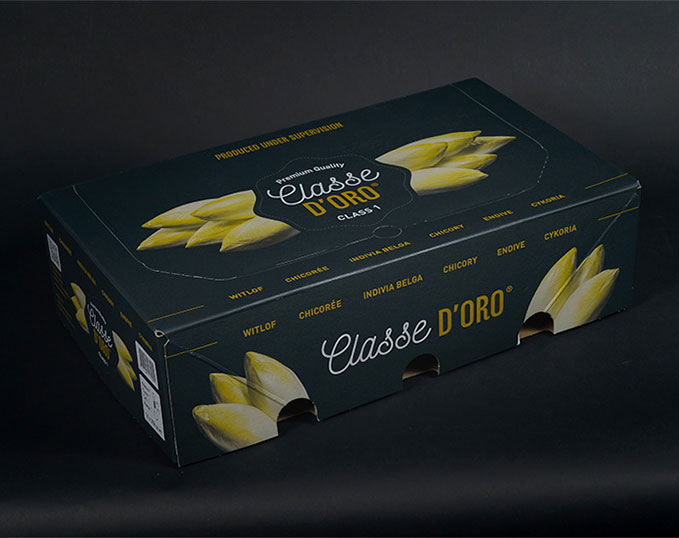 Carefully packaged
We have been simultaneously harvesting and packaging since 1978. This is unique in the Netherlands. In this way, we keep the handling of the chicory to a minimum, which results in chicory of superior quality. The crop is very fragile and we treat every head with care. After cutting and weighing, we immediately package it up. Sometimes we also use mixed packaging, where we put both red and white chicory in the same packaging.
You can choose the type and method of packaging you would like. Reijnpack supplies the quality brands MasterClass or Classe D'oro. Fresh every day.
Prompt delivery
Reijnpack does business directly with our - often regular - customers throughout Europe. Our products are very popular in Italy, for example. Our clientele includes leading exporters and trading houses. At Reijnpack, we maintain direct contact with our clients, which means that we are flexible.
We supply the red and white chicory in the volumes you require, even very large volumes. At Reijnpack, you can load large quantities of chicory six days a week, at any time of the day. The cargo is guaranteed to be ready at the agreed time. For us, a promise is a promise.